# I Am 18 Years Old Today.
Note:
This article was imported from my old blog,
nakedlogic.blogspot.com
. The exact date is unknown, so the day is for chronological order.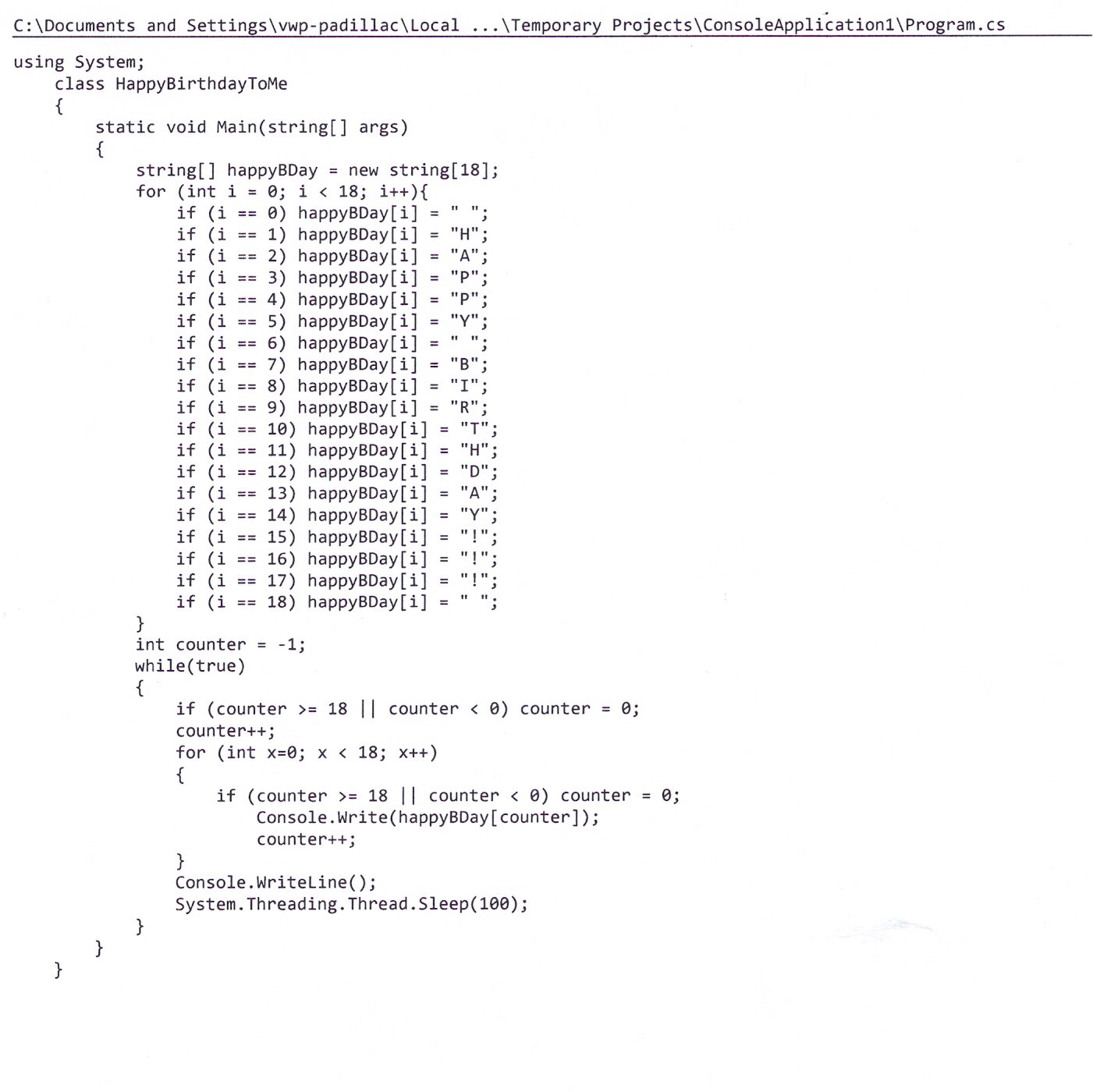 I am 18 years old today.
In recent years, I've hardly taken any notice to my birthdays. There's nothing really noteworthy about them. Birthdays should be celebrated when you turn a memorable age, namely your birth, your first birthday, your Sweet Sixteen (mostly for girls though), and your Eighteenth birthday.
Well the day has finally come. I've managed to stay alive on this planet for eighteen years. At 2:00 pm. today, when I was officially born, I gave myself a little pat on the back to congratulate myself.
I've had a pretty good day today, so far. I got my first "Happy Birthday!" at 5:35 am. this morning. I had a small lime cake patty for breakfast. I finished my Inception painting today, and one of my best friends, Vanessa, made me a bracelet. I think that was the best birthday present I've received that I can remember.
I just wish my sister, Christina, had as good of a birthday was I was having. I felt sorry for her. She little sleep last night and continued to have a crummy day. I love her and wish her a happy rest of her birthday.
1/21/2021 Update: I actually found this paper again while I was looking through my files the other day. I chuckled.